SGTreport – The Corporate Propaganda Antidote – Silver, Gold, Truth, Liberty, & Freedom
07/28/2017 02:40 PM
DNC IT STAFFERS AWAN BROTHERS THREATENED KIDNAPPINGS FOR CASH
by Jim Hoft, The Gateway Pundit:
Former IT staffer Imran Awan allegedly threatened to have his stepmother's Pakistani relatives kidnapped if she talked to U.S. law enforcement authorities, according to court documents obtained by The Daily Caller News Foundation's Investigative Group.
Luke Rosiak of The Daily Caller reported:
"Imran Awan threatened that he is [...]

07/28/2017 02:20 PM
Governments And Corporations Can Unleash Deadly Weapons On Our Population: "Our Greatest Danger Is Denial That Such Things Are Possible"
by Jeremiah Johnson, SHTF Plan:
Last week the first 1 million mosquitoes of a planned 20 million to be turned loose were released in Fresno County, California. The word "released" may very well be interchangeable with "unleashed," as the insects (males) were infected with the Wolbachia bacterium prior to their release. The objective is [...]

07/28/2017 02:06 PM
REPORTS OF ETHEREUM'S DEMISE GREATLY EXAGGERATED
Enterprise Ethereum Alliance Joined by 34 More Organizations, Including Mastercard and Cisco
by Joshua Althauser, Coin Telegraph:
The Enterprise Ethereum Alliance (EEA), the world's largest open-source Blockchain initiative, has recently added 34 new members expanding to a total of 150 organizations.
Mastercard and Cisco Systems: The EEA is a non-profit consortium that is [...]

The Daily Reckoning
The Corbett Report
07/27/2017 11:11 AM
Interview 1290 – New World Next Week with James Evan Pilato
| | |
| --- | --- |
| [audio mp3="http://www.corbettreport.com/mp3/2017-07-27%20James%20Evan%20Pilato.mp3"][/audio] | This week on the New World Next Week: China begins "online purification"; the US begins chipping employees; and Canada falls flat in staircase debacle. |
07/26/2017 10:06 AM
Interview 1289 – James Corbett on Cyber 9/11
| | |
| --- | --- |
| [audio mp3="http://www.corbettreport.com/mp3/2017-07-26%20James%20Corbett.mp3"][/audio] | The global war on terror has entered the digital age and it's no longer a question of if there will be an attack on the world wide web but when! In this video Dan Dicks of Press For Truth speaks with James Corbett of The Corbett Report about what a possible cyber attack scenario might look like, who the perpetrators are likely to be, who the scapegoat will be to take the fall and most importantly what we all can do about it BEFORE it happens. |
07/25/2017 10:32 AM
Revisiting Psychopathy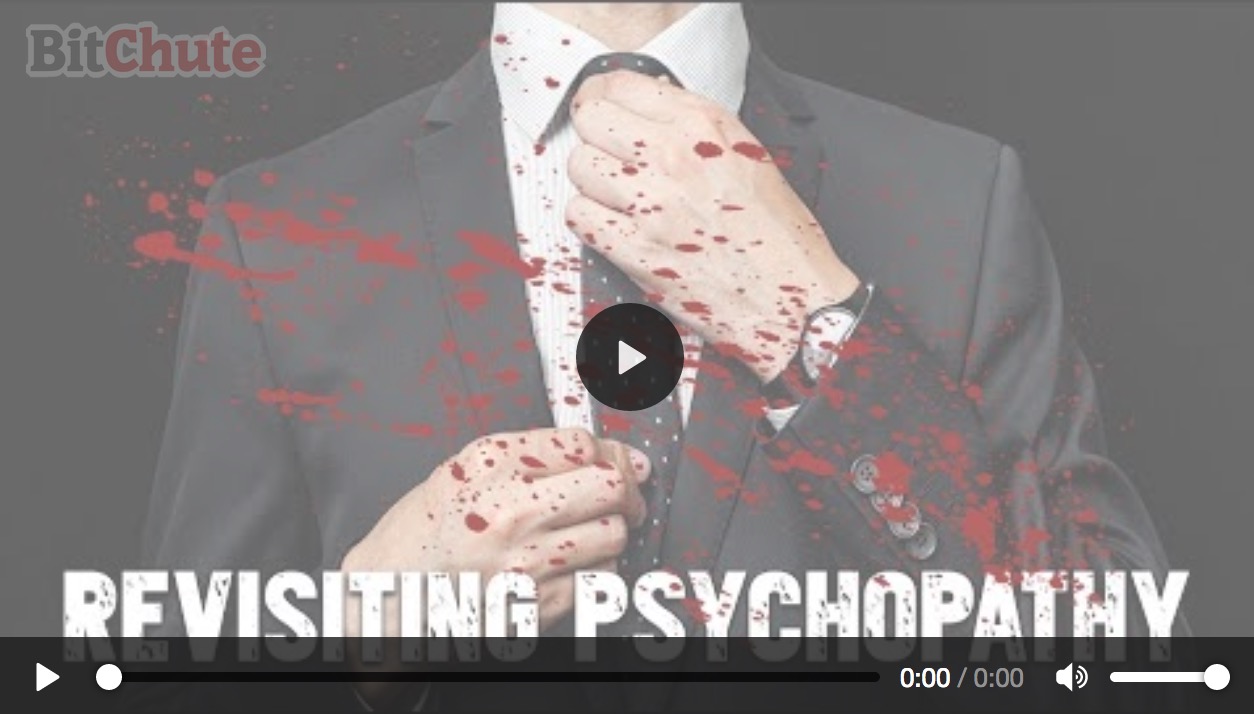 It's been a while since The Corbett Report last examined the topic of psychopathy, and in the meantime a number of articles, papers, documentaries and books have emerged to shed more light on the issue. But as this growing understanding of psychopathy begins to shape the way we understand the global economic collapse and the moves toward political tyranny, do we run the risk of starting a new witch hunt? Find out more in this week's edition of the podcast.