Unable to open RSS Feed $XMLfilename with error
SSL certificate problem: unable to get local issuer certificate
, exiting
The Daily Reckoning
The Corbett Report
11/24/2020 08:30 AM
What NO ONE is Saying About The Lockdowns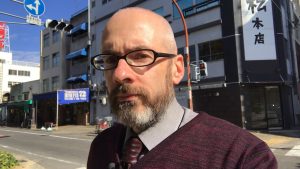 If you are advocating for lockdowns, you are complicit in tearing families apart. You are complicit in inflicting untold suffering on millions of people around the world. You are complicit in casting the poorest and most vulnerable in our societies into even further grinding poverty. You are complicit in murder.
11/24/2020 07:34 AM
Explaining The Great Reset to Conspiracy Beginners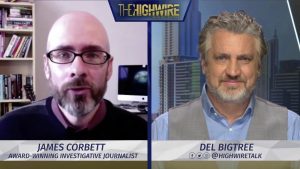 via The Highwire: HighWire goes to a place we've never gone before. Is there something more behind the global coronavirus response? Why are so many leaders using the same language when talking about the future of their countries and the world? What is the Great Reset? Journalist James Corbett joins Del to separate facts from fiction.
11/23/2020 02:45 AM
Interview 1600 – James Corbett Explains The Great Reset on The Highwire
| | |
| --- | --- |
| [audio mp3="http://www.corbettreport.com/mp3/2020-11-23_James_Corbett.mp3"][/audio] | via The Highwire: HighWire goes to a place we've never gone before. Is there something more behind the global coronavirus response? Why are so many leaders using the same language when talking about the future of their countries and the world? What is the Great Reset? Journalist James Corbett joins Del to separate facts from fiction. |