SGTreport – The Corporate Propaganda Antidote – Silver, Gold, Truth, Liberty, & Freedom
07/31/2017 06:00 AM
Dave Janda's Operation Freedom – Sunday, July 30, 2017 – Bill Holter
by Dave Janda, Dave Janda:
Manipulation of financial markets, Benghazi, New World Order Syndicate, Obama Care, Free Market Health Reform, Putin, The Ukraine, ISIS, Syria, The Constitution, Natural resources, Reserve currency, Corruption, gold, silver Global Elite, International Banking Cabal, debt, Federal Reserve, Too Big To Fail Banks, Crony Capitalism, Debt Ceiling, Financial implosion, Recession, [...]

07/31/2017 12:00 AM
The ULTIMATE CRISIS ACTOR
from Friend of Yahweh:
07/30/2017 11:00 PM
Words and Deeds
by James Howard Kunstler, Kunstler:
I know I'm not the first to point out how Anthony Scaramucci, President Trump's brand new Communications Director, is suddenly and eerily carrying on like his namesake, the arch-rascal / buffoon of the Old World Commedia dell'Arte in lashing out at his fellow scamps and bozos in the clown [...]

The Daily Reckoning
The Corbett Report
11/21/2017 10:53 AM
Interview 1325 – The Indo-Pacific Region on Howe Street Radio
| | |
| --- | --- |
| [audio mp3="http://www.corbettreport.com/mp3/2017-11-21%20Howe%20Street.mp3"][/audio] | James joins Jim Goddard on HoweStreet.com Radio for his bi-monthly round-up of economic, financial and geopolitical stories from around the world. This time around they discuss the new, US-less Zombie TPP; China's shadow banking crackdown; and the US' new penchant for calling the Asia-Pacific the Indo-Pacific. |
11/20/2017 08:25 AM
5 Unbelievably Stupid Ideas Governments Actually Tried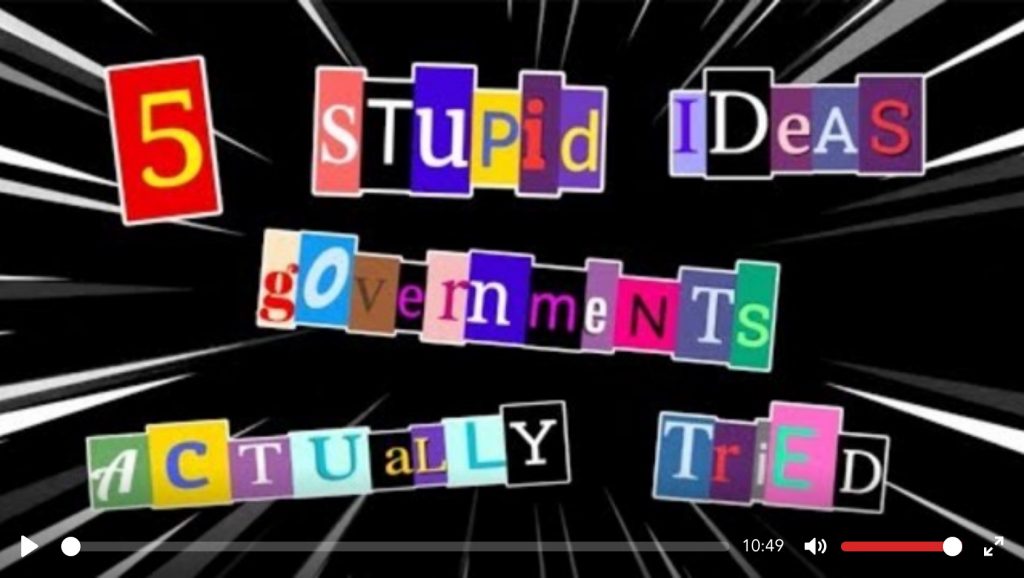 Ask anyone who's ever worked in the public sector: With a never-ending stream of taxpayer money and no competition in sight, governments are a breeding ground for stupid ideas. In fact, coming up with a list of all the idiocy that governments have inflicted on the world would be an impossible task, so let's just narrow it down to five really stupid government ideas.
11/19/2017 10:02 AM
The Saudi Purge is a Global Crisis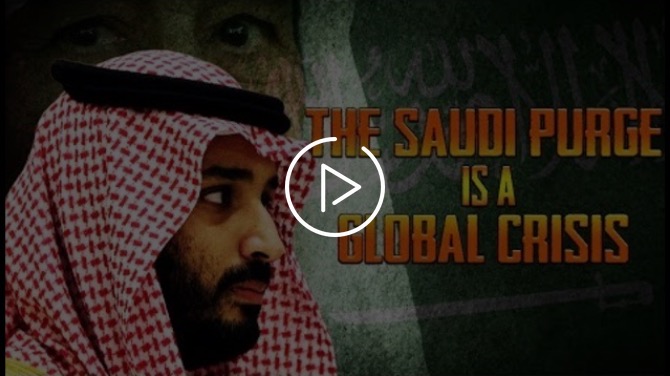 The House of Saud is in crisis as MBS consolidates his hold on the kingdom and prepares to transform Saudi Arabia in his image. But what is behind the purge, and how does it relate to the future of the world monetary system. Join James for a classic Corbett Report debriefing on the Saudi purge and the rise of the petroyuan.